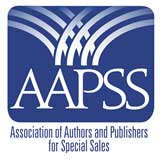 Here is the replay for the webinar called: "Demystification: Digital and Offset Printing". Sponsored by the Association of Publishers for Special Sales (APSS), this webinar was presented by Brian Jud and Sandy Gould. Brian Jud is the Executive Director of APSS and the author of How to Make Real Money Selling Books and now offers commission-based sales of nonfiction, fiction and children's titles to buyers in special markets.
Sandy Gould of Color House Graphics will discuss the various printing processes and how they pertain to producing efficient print quantities without compromising quality.
About Color House Graphics:

Color House Graphics was established in September 1987 by Ken Postema, Bill Landheer and Steve Landheer. They brought together their unique skills and experience to form one of the fastest growing book manufacturing companies in the U.S. The values and experience they shared continues to drive the company forward, meeting the needs of both the customers and employees.

Both Ken and Bill previously held key management positions at Zondervan Corporation, a Grand Rapids-based Christian book publishing company, before their jobs were eliminated following the closing of Zondervan's in-house printing division. Steve Landheer owned a book bindery in Grand Rapids at the time and became part of the CHG plan. They rolled up their sleeves and quickly assembled a small group of other former Zondervan employees and invested in just enough printing and binding equipment to get their business rolling forward.

In 2002, Bill Landheer retired from the business, leaving Ken and Steve as co-owners. At the end of 2012, Ken retired, leaving Steve as the owner. Today the company remains a privately held business that combines quality manufacturing and state-of-the art equipment with a friendly, helpful customer service and sales staff that is ready to assist you.
1712 Total Views
2 Views Today